Service Management consultancy.
You can use me for all kinds of Cloud and IT Service Management consultancy assignments, varying from operational interim manager to coaching supervisor. Every organisational change requires also commitment from yourself and your organization. We work jointly towards your goal. And when I leave, the organization and/or processes still have to perform. For this I use a transparent way of working whereby the ratio between your and my effort immediately becomes visible.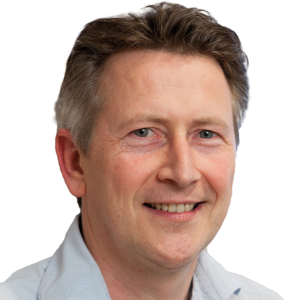 | | Service Provider | Expert | Advisor | Mentor |
| --- | --- | --- | --- | --- |
| Consultancy activities | to execute | to solve | to advise | to coach |
| Ratio consultant vs. customer | 90 – 10 | 75 – 25 | 50 – 50 | 10 – 90 |
Expertise
Over the years, I noticed that I have talent for transferring complex knowledge. And at the same time I get energy from managing transitions with teams. Bringing people into motion and new roles, and applying (measurable) structures. Of course, I gratefully use my broad social network of professionals to guide this from A to Z for you. This varies from cutting-edge technical professionals to project managers and team coaches. Everything in a 'one-stop shop' model.
The directing organization
I have seen regular supplier and contract management efforts fail to leverage all cloud & contract benefits. It is precisely on this interface of ITSM and CSM that my expertise flourishes. In both outsourcing and cloud sourcing, a good directing managerial organization is crucial to get control over both areas. I can help you to setup and improve such an organization, resulting in well-running operations. I also developed a very accessible training for this. See 'Training'.
Streetwise & bookwise
Years of experience with service management and ITIL processes in practice, supplemented with years of experience in transferring fundamental theory. That makes my proposition unique. Please have a look at my portfolio of training courses that I can provide, tailormade at your premise.