Make the physical world online manageable with cloud.
There are many different definitions about what Internet of Things (IoT) actually is. One of the first global accepted definition is:
" Smart interconnected devices (e.g. RFID, sensors, etc.) that businesses use to get more visibility into the identification, location, and condition of products, assets, transactions, or people, to drive more effective, timely business decisions or to improve customer interactions." – Forrester Consulting
The Internet of Things (IoT) is often referred to as 'smart'. As in 'smart cities', 'smart industry' and 'smart buildings'. Other terms frequently used are 'Industry 4.0' and 'the Industrial Internet of Things', to differentiate from the popular 'Consumer Internet of Things' or 'domestic automation'.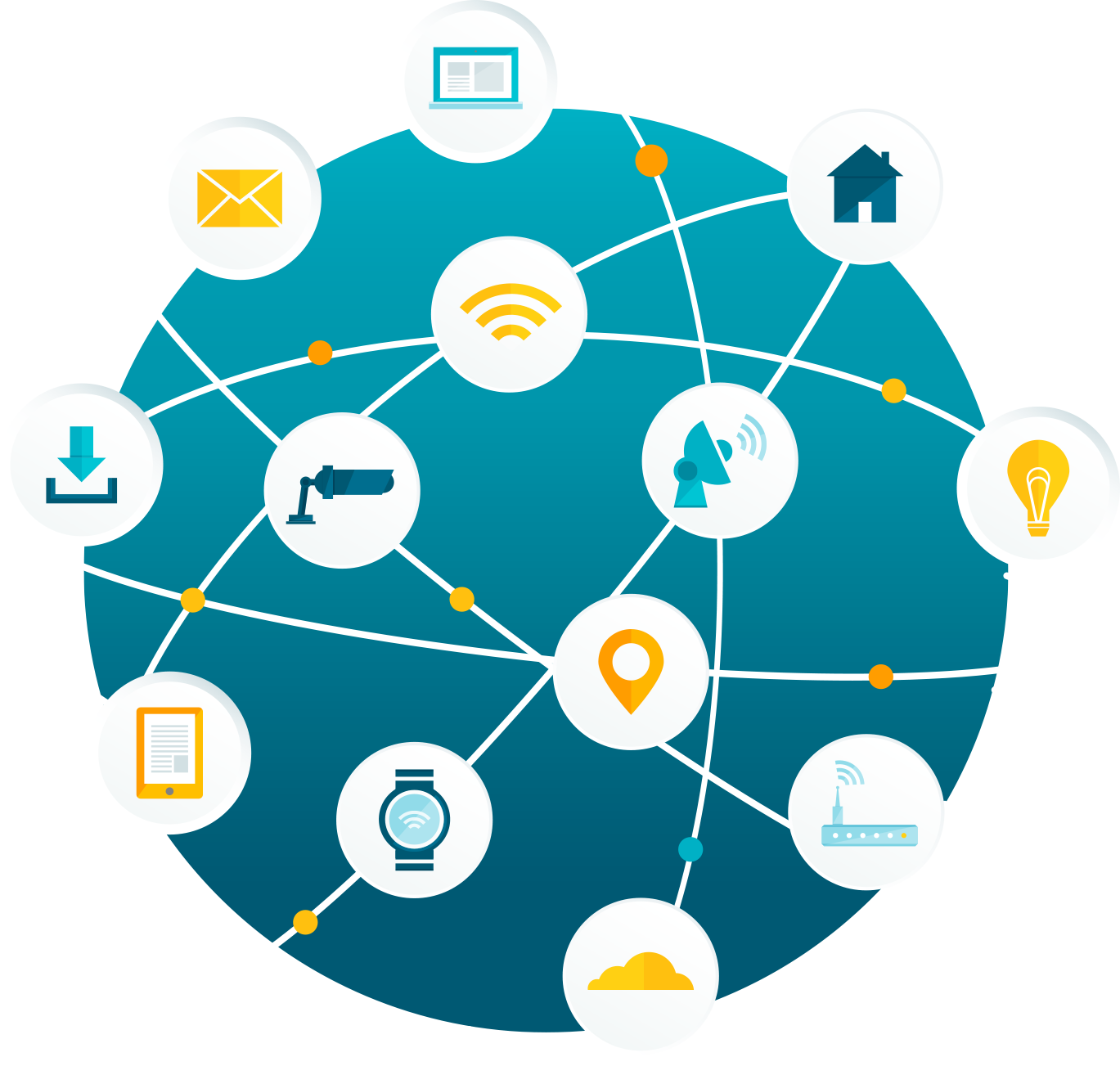 Internet of Things (IoT) – specific possibilities for your organization?
Experts say that IoT will grow explosively in the next 5 years. Many organizations are looking for opportunities to adopt and adapt IoT in order to make products smarter and processes more efficient. It also helps to strengthen the relationship with suppliers and customers. A large number of organizations are already working with IoT, but still struggle with technical and organizational questions.
IoT and Cloud
Cloud fulfills crucial roles in IoT eco systems:
Secure IoT device management
Secure cloud access
Data storage
Big Data analyse
Platform to define rules based (re)actions towards sensors/actuators
API's to administration platforms, application management and other desired interfaces
IoT and Cloud Service Management
In addition to the traditional IT components, non-IT components (Things) are now being connected to the internet. In order to get a grip on this, the following challenges will have to be met:
Which sensors do we have under control?
How will we secure the devices, gateways, applications, data, etc.
How can we use realtime date to make the processes more efficient?
How do we manage the maintenance / break-fix replacement, energy supply?
Vendors in this area are responding smartly to these questions. They build upon your (relative) unfamiliarity with the entire eco-system and consciously promote the use of their product portfolio. Would you like to know more or are you interested in a VENDOR NEUTRAL basic training? Then click on the button below.